Head back to the Clayton University Center Lawn for one of Lehigh's longest-standing traditions.
Since 1945, alumni who matriculated 50 years prior have adopted that year's first-year students to celebrate the brown and white at the annual Rally. Come celebrate Lehigh through spirited events like student performances, the alumni class adoption, and the colorful parade of classes, where alumni representatives wield their class flags and first-year students reveal the flag for their class. 
Get involved with The Rally!
Welcome the newest members of our Lehigh family!
Represent Your Class
We need at least one flag bearer from every class! Email AlumniRelations@lehigh.edu if you'd like to come to campus end-August to participate.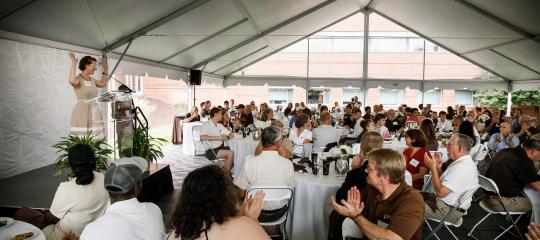 The Pre-Rally Volunteer Dinner
Join your classmates at the pre-Rally Dinner. It's a great place to meet up with classmates and celebrate this Lehigh tradition.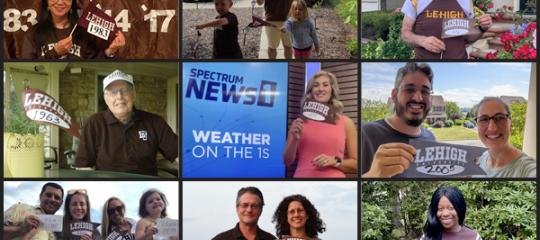 Can't Make it in Person? Send a Virtual Welcome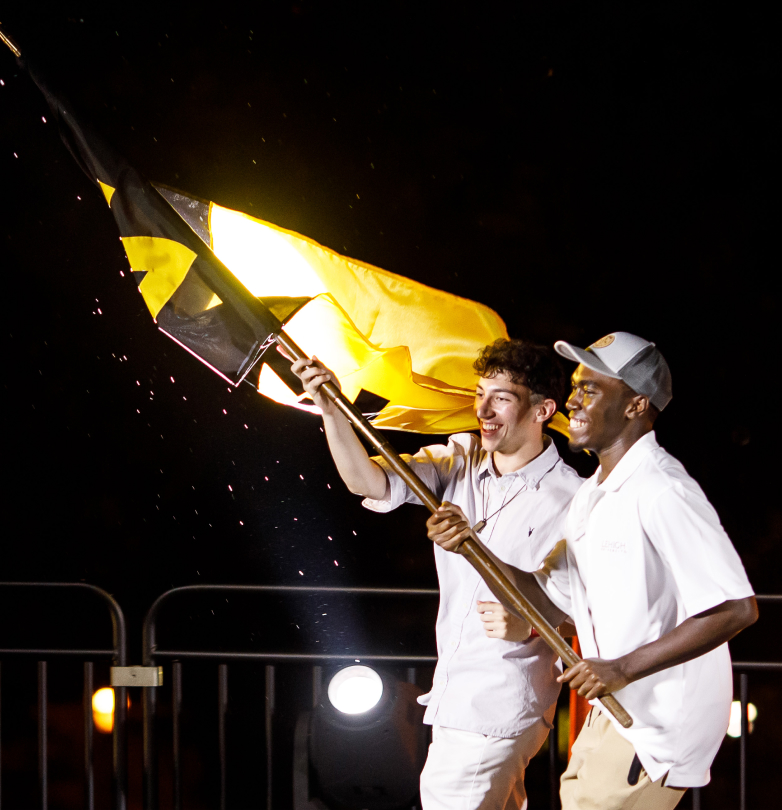 Accepting the Flag