Celebrate Lehigh through spirited events like student performances, the alumni class adoption, and the colorful parade of classes, where alumni representatives wield their class flags and first-year students reveal the flag for their class. Browse a photo gallery from The Rally 2023.
Watch The Rally 2023 Livestream!
Get involved with The Rally!
Welcome the newest members of our Lehigh family!
Represent Your Class
We need at least one flag bearer from every class! Email Amy Frantz Gross if you'd like to join the festivities.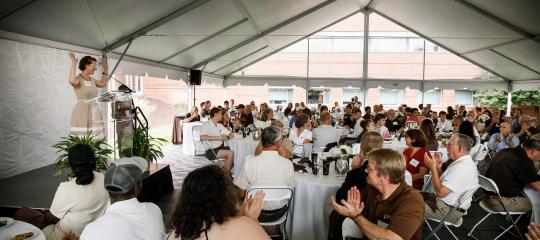 The Pre-Rally Volunteer Dinner
Alumni volunteers coming back to welcome the Class of 2028 in person are invited to dinner on that Saturday.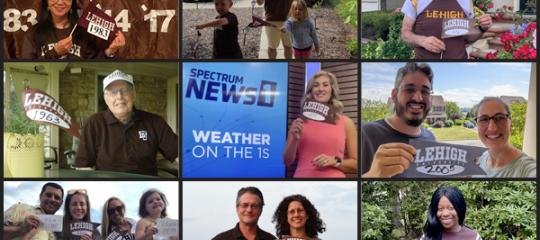 Can't Make it in Person? Send a Virtual Welcome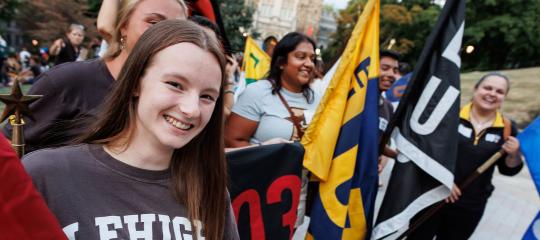 Orientation Recap
The days are filled with excitement and activities as Lehigh University first-year students attend orientation events.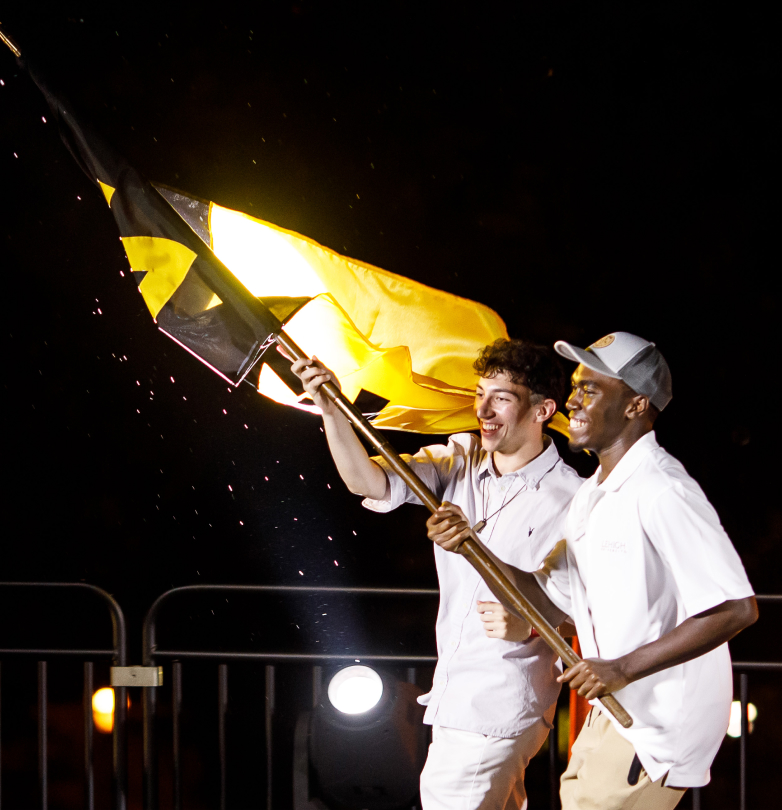 Accepting the Flag