Soaring Together, Lehigh's celebration of 50 years of undergraduate coeducation, has invigorated our community of alumnae across the country. The Soaring Together Women's Summit (April 28-29), designed for Lehigh alumnae of all identities, continued the momentum with a series of compelling events designed to motivate, inspire, and move you forward.
Chatting With a Champion
Sue Troyan '91G '16P '20P '21P, deputy director of athletics, talked with six-time Olympic medalist and Soaring Together Women's Summit keynote speaker Jackie Joyner-Kersee about leading with courage, integrity, and accountability.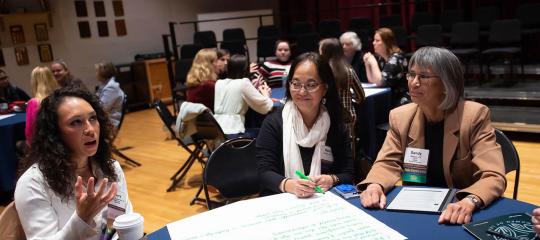 Summit Impact
Members of the Lehigh alumnae community who invested their time and energy in the Soaring Together Women's Summit share the ways the day-long event created meaning and impact.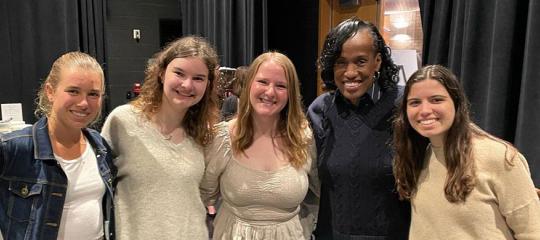 Lunch with an Olympian
As part of the Soaring Together Women's Summit, keynote speaker and track and field Olympian Jackie Joyner-Kersee shared lunch and advice with Lehigh students.
Breakout Session Overview
Soaring Together Across the Country
See where Lehigh women have been gathering across the country to expand their networks during Soaring Together, a celebration of 50 years of coeducation. Click the pins below for more information and photo galleries from past events. No locations near you? Host your own event by contacting Morgan Nelson '19G!
Red Pins – Soaring Together Conference Series
Brown Pins – Soaring Together Dinner for 12 Event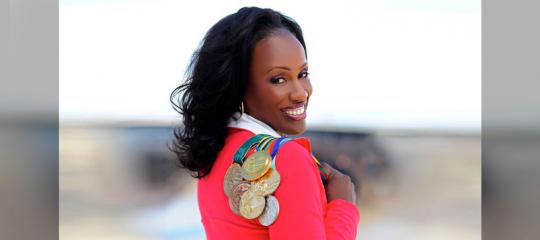 Be Inspired
On Saturday, April 29, 10 a.m. to 11:30 a.m. ET, the Lehigh community gathered for a keynote address by track and field legend Jackie Joyner-Kersee, named the world's greatest female athlete of the 20th century.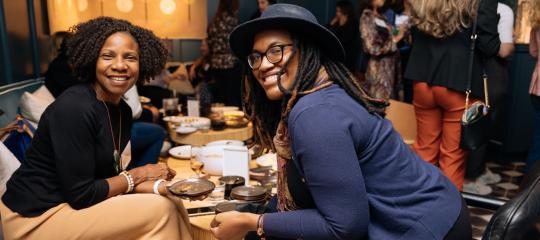 Reconnect
Alumnae gathered from across the country at Friday's dinners with alumnae from their decade, an early morning run or walk through campus, and other chances to socialize throughout the weekend.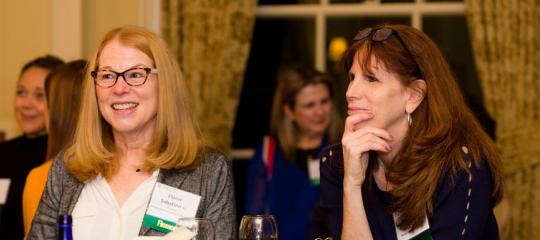 Advance Your Career
Attendees chose from a selection of breakout sessions led by accomplished Lehigh women on topics such as navigating challenges in the workplace, creating a culture of success for women, and learning how to lead with authority.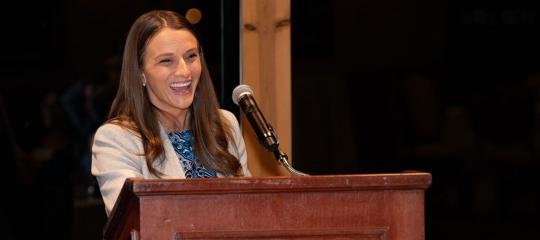 Expand Your Network
This unprecedented gathering of accomplished Lehigh women offered opportunities for networking and camaraderie with those who share interests and ambitions.