For Justin Genzlinger '99, everything started at The Settlers Inn. He grew up on the third floor of the Poconos Craftsman-style lodge. While the inn was built in 1927 not far from the shores of Lake Wallenpaupack, Genzlinger's parents purchased the building in 1980 and began their labor of love.
That love is an immersive style of hospitality. For Genzlinger, it is a work of head, heart, and hands. He was steeped in that tradition as he watched his parents manage all aspects of the Settlers Inn experience.
From the start, his parents cared about building relationships, establishing sustainable practices, championing local businesses and products, serving as leaders in the community, and creating a unique experience for guests.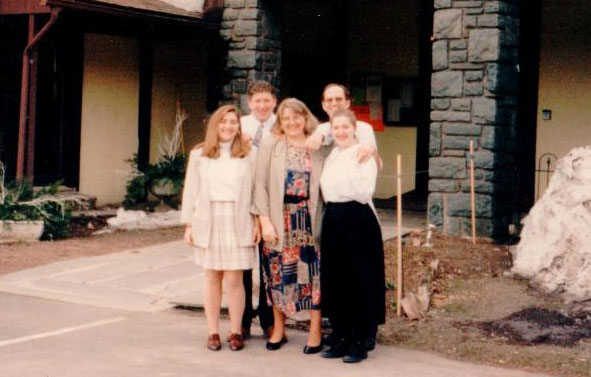 "Their post-Woodstock mindset had them living farm to table well before that slogan became a slogan," he says.
By age 6, Genzlinger was working in the kitchen alongside his father, who served as the inn's executive chef for 38 years. Standing on milk crates, he helped move plates, silverware, and glasses through the dishwasher.
"Mowing the lawn was my chore," he says. "Work either meant dishes in the kitchen or changing linens in the guest rooms."
Eventually, his kitchen duties moved up a notch to a role called "cuke," where he peeled cucumbers and any other vegetables his father needed.
These humble beginnings were balanced with fun in the water. More so, this upbringing moored him to what hospitality and a good life should embody.
As for what it should taste like, well, that is French onion soup.
"I know it is not anything sophisticated for those in the culinary world, but my father's recipe made with homegrown onions and local cheese has never left the menu at The Settlers Inn," he says. "It is a fan favorite."
That means something for a place that rotates the menu five times each year, in line with the local growing season.
A few other items that remain fixed on the menu include smoked trout and toffee pudding. A trout hatchery is located up the road, so the fish is beyond fresh. The pudding has been a top seller on the menu for the past 25 years. The secret ingredient? More butter.
While The Settlers Inn may be Genzlinger's home, it is far from the only business in the portfolio. This is how Genzlinger leveraged his Lehigh education.
"If my head is a spreadsheet, my heart is a menu," he says.
He credits his interdisciplinary thinking. As an accounting major, he sought approval from the dean so he could spend a semester in Italy.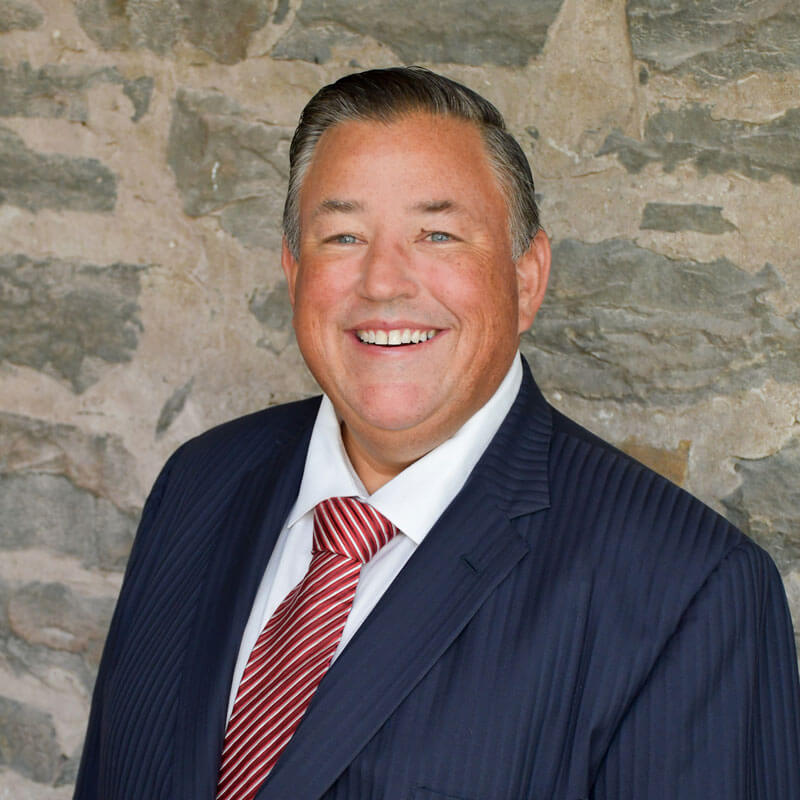 "I had to burn all of my free electives that semester," he says. But Italy and Lehigh were his laboratory to grow. After South Mountain, he hit the Washington, D.C., beltway for a career in accounting, working at major entities including Arthur Andersen and Freddie Mac. He soon was running his own consulting firm.
"I have entrepreneurship in my blood," he says. "I am family focused and always want to make things better. I am not a status quo person. I want to see things evolve, which can lead to failures, but it also leads to wins. The wins are what get attention."
He returned to the Pocono Mountains in 2011 and stepped back into the family business as his parents were ready to transition to retirement.
His drive to expand became his passion. Oh, how things evolved!
He now operates Settlers Hospitality, which includes seven properties across Pennsylvania and New York, including six full-service hotels, eight restaurants, and 40 vacation units. Each hotel has its own sense of place, and each restaurant has its own theme and feel.
More than that, Settlers Hospitality also has catering and arts, fitness, and floral experiences in its portfolio.
"Settlers Hospitality prides itself on providing great service and amenities to our guests," he says. "But we also lead by example, caring for our team of associates by paying living wages and operating a foundation that supports hospitality workers who navigated some very challenging times during the pandemic."
It illustrates how the operating principles Genzlinger learned from his parents are ingrained in the DNA of his business and the driving force in its success.