Who doesn't love pastry? Even gluten- and carb-avoiders have recipes for flaky, sweet treats. While everyone associates pastry with France, the stuff actually can be traced back to the ancient Mediterranean (mmm, baklava!) and was brought to Northern Europe courtesy of the Crusaders. Renaissance chefs then gave us those iconic delicacies made of puff and choux pastry (Napoleans and cream puffs and eclairs, oh my!) Culinary schools of today even offer specialty degrees in baking and pastry arts.
 
With December 9 officially declared National Pastry Day, it seems like a good time to celebrate a few Lehigh alumnae who have found their way from South Mountain to pastry kitchens.
 
Sarah Kauzman '17G earned a masters of engineering in technical entrepreneurship at Lehigh but determined early on that a desk job didn't suit her. She is now the owner and pastry chef at Pipit's Bakery, her online shop (and, in season, farmer's market stall) run from Coopersburg, Pennsylvania.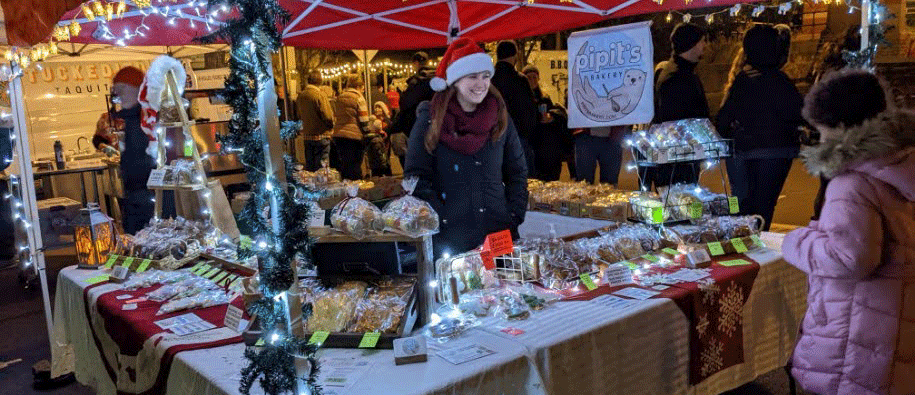 "I've been baking with my mom since I was old enough to hold a mixing spoon," Kauzmann says. "When I got my first pastry job, I wasn't sure how I would like having my passion be my profession, but I loved the chaos. I had to bake over 800 pies during the holidays that year – I've never been more bone-tired, sore, and ready for more in my life. After COVID hit and everything shut down, I started seriously thinking of starting my own business now rather than waiting until 'later in life' like I'd planned. The rest is history!"
 
She calls her bakery Pipit's as an homage to the name by which she's still known to her father. Her webpage's descriptor, "Otterly delicious small-batch baking," and otter logo allude to her favorite playful-yet-fierce animal. The wooden spoon the otter holds has been hers since childhood, and she still uses it to this day.
"If you smile after taking a bite, the dessert is perfect."
The perfect dessert, Kauzmann says, is "one that makes you smile immediately after you take your first bite – whether that's from a nostalgia trip or experiencing a new, unexpected flavor combination or just treating yourself after a long day – if you smile after taking a bite, the dessert is perfect."
 
What dessert would best represent Lehigh? "A classic rich chocolate brownie, maybe with some Oreos mixed in," Kauzmann says, "not just because it's Lehigh's brown and white colors, but, more importantly, because it's hearty. Students at Lehigh are hard workers and know how to get through tough times (like exams!)"
Martina Russial '10, BS in English, began baking at a very young age. "By the time I was seven, my parents were encouraging me to bake cakes and desserts for neighborhood parties and get-togethers. In high school and college, baking became my way to relax and escape from stress," Russial says.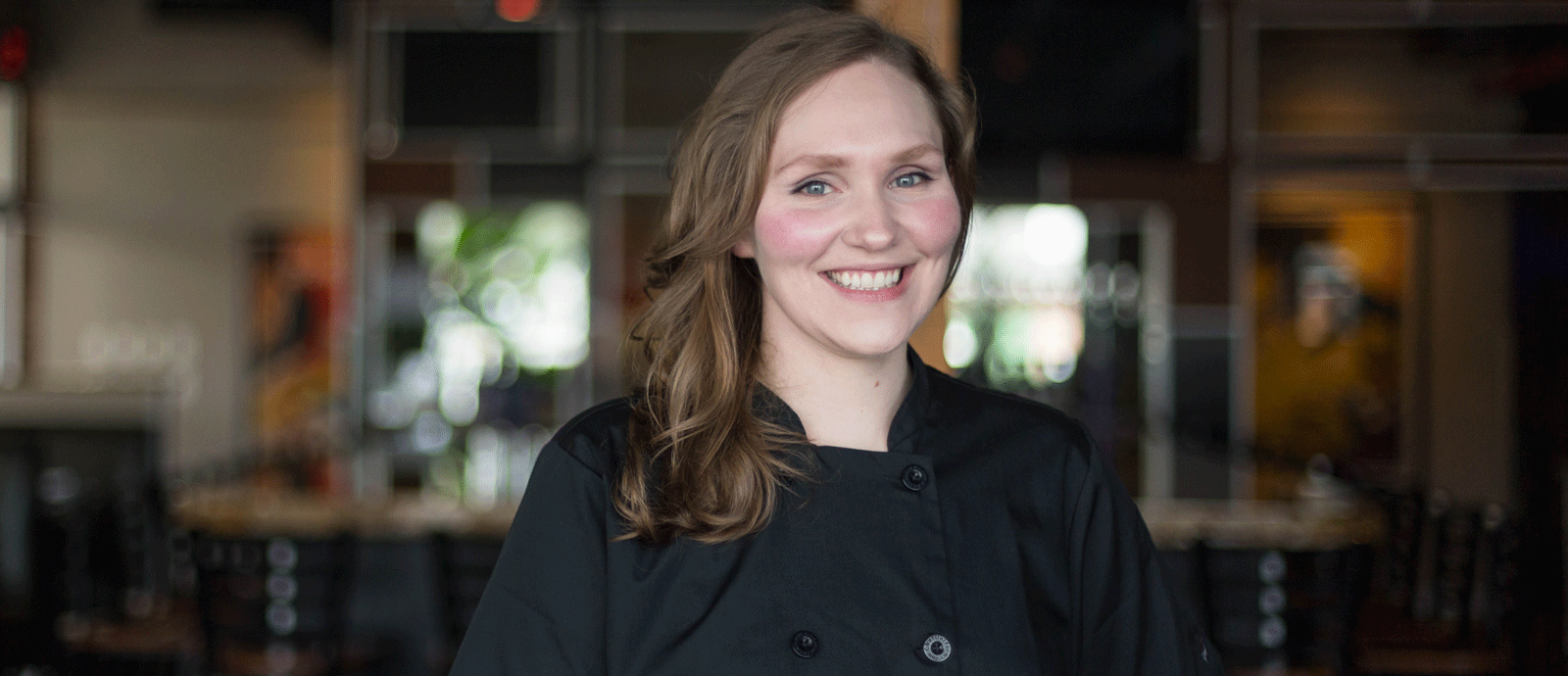 Halfway through her senior year at Lehigh, Russial was already dreaming of a culinary career. "I started applying to culinary programs and was accepted at Le Cordon Bleu in Portland, Oregon." She became pastry chef shortly after graduation at Glasshalfull in Carrboro, North Carolina, then chef de cuisine, and, since 2020, executive chef.  
 
"I have two desserts on my menu right now that I'm really excited about – a dark chocolate sea salt budino with bourbon crème Anglaise and candied pecans, and a sweet potato bread pudding with toffee sauce, toasted hazelnuts, and vanilla bean ice cream. There's nothing quite like a comforting dessert this time of year," Russial says.
 
Her idea of a Lehigh-representative dessert would be "something classic and simple, with a Pennsylvania twist – nothing too flashy or pretentious, just comforting and a little bit elevated. Perhaps a dark chocolate brownie with toffee and Moravian spices or a good, old-fashioned shoofly pie with some whiskey and cinnamon whipped cream."