Coast to Coast Conversations
Since August 2021, Joseph J. Helble '82 has been traveling cross country to meet and get to know today's Lehigh community. From Boston to Florida, the Lehigh Valley to Seattle, and stops in between, he's shared aspirations for the university with alumni and friends.
President Helble, who runs with students weekly on campus, also calls on alumni and friends across the country to #PacethePrez, and Lehigh has been rising (early in the morning) to the challenge. Alumni, parents, students, and friends are invited to take advantage of the chance to connect with the president and share in his passion for running.
View Meet the President and #PacethePrez Photo Galleries
---
2023 Pace the Prez in Philadelphia
Stay in touch with President Helble '82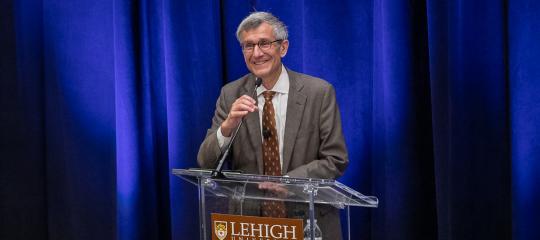 Presidential News & Communications
View a comprehensive list of all news, updates, speeches, and writings from President Joseph J. Helble and the Office of the President.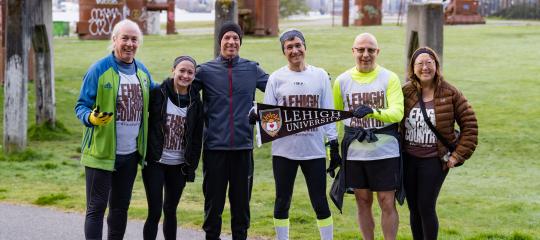 #PacethePrez on Campus
Coming to Lehigh? Join President Helble at the flagpole Tuesdays at 6:30 a.m. for 4 miles through campus.